Jessica Safron (Artist, Co-Writer)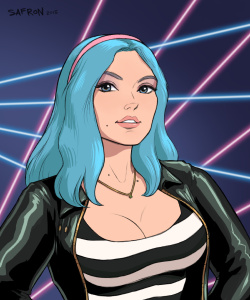 Jessica spent the early years of her life in North Hollywood, California. She's the daughter of two artists, and took to drawing as soon as she was able to hold a pencil. While living in North Hollywood, Jessica got a very brief glimpse into the world of child acting with her portrayal of young Grace Kelly in a Japanese documentary. When she was seven, her family packed up and moved to Michigan, her parents' home state.
Since early childhood, Jessica had constantly thought of grand ideas for different stories and comic book series, but mostly made silly one-offs. Being an… early bloomer, she made a self-parody comic entitled Captain Bigboobs at age thirteen. These two short comics chronicled the adventures of her superheroine alter-ego, whose massive cleavage was a gateway to an alternate dimension from which she could pull random objects, usually to aid her when battling giant monsters.
At sixteen, Jessica's favorite song was "Slumber Party Massacre" by Adam's band The EverDead. However, The EverDead had become inactive by then, so she never got a chance to see them perform, despite living in the band's home city. It wasn't until her freshman year of college, when a classmate discovered that she was an EverDead fan and gave her Adam's screen name, that she finally met him. Jessica and Adam soon began dating and brainstorming comic book ideas. Unfortunately, due to Jessica's work and school obligations, their comic ideas were put on hold.
Upon graduating college, Jessica became the art director and key artist for the tabletop fantasy role-playing game Myth & Magic. After about a year-and-a-half, she stepped down as art director and decided it was finally time to get her and Adam's comic project, Satan Ninja 198X, off the ground.
When she's not drawing totally awesome stuff, Jessica likes to slay monsters in Dungeons & Dragons, read about science and history, indulge in '80s (and some '90s) heavy metal, and watch movies with Adam.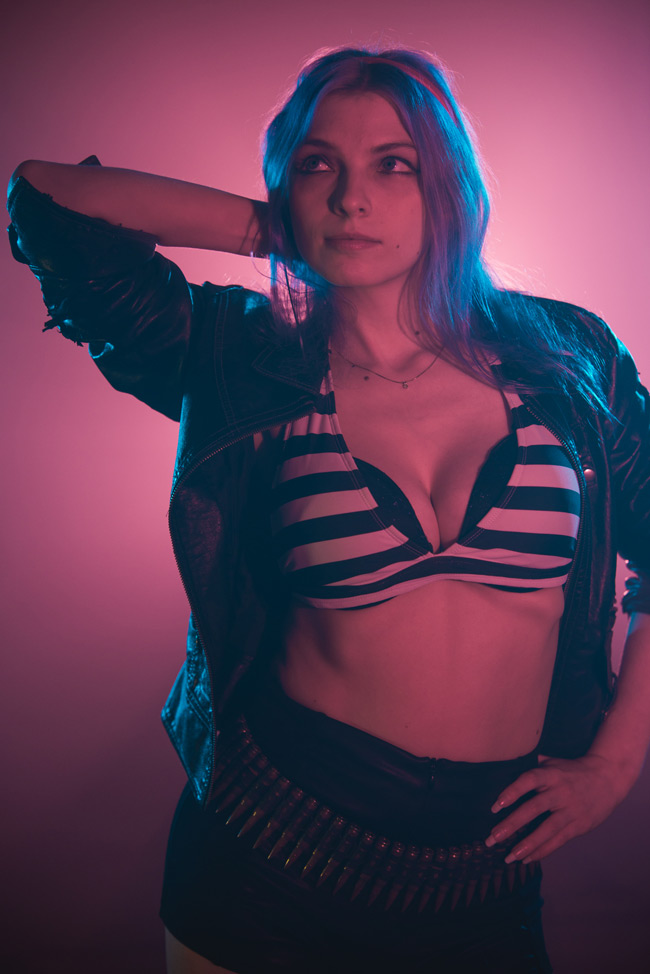 Photo by Michael Cook
Adam Dravian (Writer)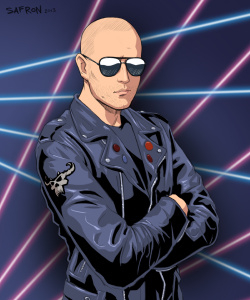 Born and raised in west Michigan. As a child of the '80s, Adam spent much of his formative years plopped in front of the TV, watching movies on HBO and playing video games. In the early '90s, his family got a camcorder and he began making short unscripted movies with his friends (he's recently re-edited many of these and posted them on YouTube).
When Adam was 18, he decided it was time to sit down and write a script for his first full-length movie. The result was Dark Relic, which was about a teen loser who finds a magical glove that turns him into a super-cool badass. The script was completed but never filmed. Adam set it aside and busied himself by singing in the dark rock band The EverDead. During this time, he wrote a second full-length script titled Samhain Eve, which was his ode to '80s slasher movies. But this also remained unfilmed.
In 2007, Adam began dating Jessica. Since she was an awesome artist, the idea soon came about to resurrect his unfilmed movie scripts and rework them into comic books. Over the course of several years and many long conversations, the stories of Dark Relic and Samhain Eve merged together with a bunch of new ideas (now that budget, casting, and locations were no longer a concern), evolving into what is now Satan Ninja 198X.
In addition to the movie scripts, Adam has written several short stories, a novel, and is working on his second novel. He's also dabbled a bit in video game voice acting, doing voice work for Black Mesa (a remake of Half-Life) and the Fallout 2 Restoration Project (a fan-made Fallout 2 expansion), which Adam also served as the lead writer for.
When he's not writing, he's watching movies, reading horror and fantasy fiction, playing PC games, being a dungeon master, and doing his best to avoid leaving the house.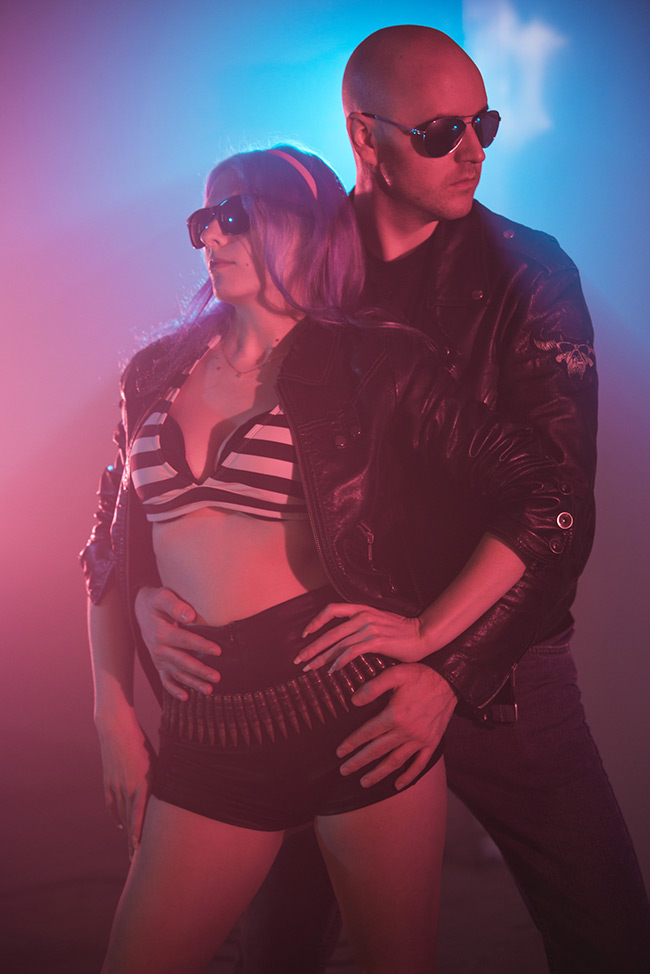 Photo by Michael Cook