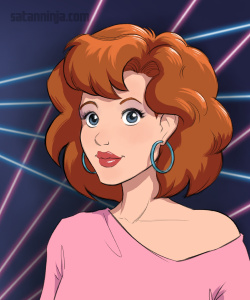 Age:

18

Height:

5'5"

Occupation:

High school senior. Part-time retail employee at Vince & Co. clothing store.

Favorite Films:

Romantic comedies like Makin' Waves and Magic Fashion Doll.

Favorite Music:

She's a mega fan of the teen idol, Debbany.

Main Interests/Hobbies:

Unicorns, reading teen romance fiction, getting good grades, and taking part in extracurricular activities.
Popular and cheerful, Tina gets along with pretty much everyone, though her closest friends are her fellow cheerleaders Veronica and Heather. Tina hopes to be the class valedictorian, and her dream is to some day be able to "save all the suffering animals in the world."