September 1, 2015 - 8:37pm by Adam Dravian
If you ninja flip over to our store section, you'll see that Issue 2 is now available as a high resolution PDF (and CBR and CBZ). This digital download version of Issue 2 includes three pages of pre-production sketches and notes with commentary by Jessica. We've also updated the Issue 1 PDF to version 2, which includes all the updated art, plus an additional page of bonus sketches and commentary (if you already purchased the Issue 1 PDF, you'll be able to download the new version for free).
Here's an example of how much higher quality the digital download versions of the comic are compared to the pages we host on this site: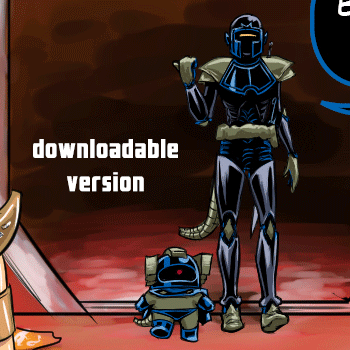 As we were assembling the digital download of Issue 2, we gave the comic a final lookover and decided that Minxy wasn't looking quite right in her first appearance. So Jessica gave her an update, taking a little inspiration from some "totally outrageous" '80s cartoons.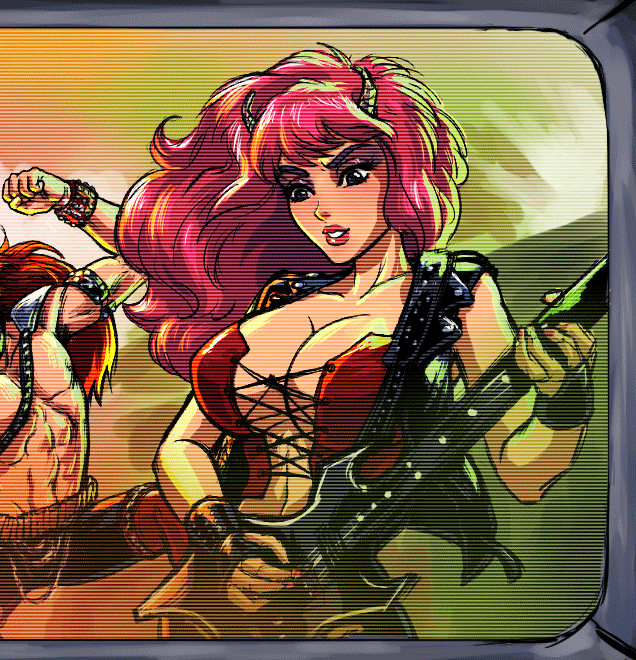 However, she won't typically be sporting that sort of makeup. She's just dolled up that way for the music video.
Our hiatus isn't quite over yet, but we're getting there. And just so you know, we don't ever intend to go on another extended hiatus like this again. Once we resume updating the comic, we plan to keep going until it's done. Of course we'll probably take a week off here and there when things get too hectic, but nothing even close to the half-year break we've been on now. If you wanna be notified as soon as this hiatus ends, you can sign up for our mailing list and we'll shoot you an email once Issue 3 begins.
Comments
Tagged as