March 1, 2014 - 8:47pm by Adam Dravian
Holy shit. At long last, Satan Ninja 198X has roundhoused its way onto the web (big thanks to our Web Dude, Ghoul!).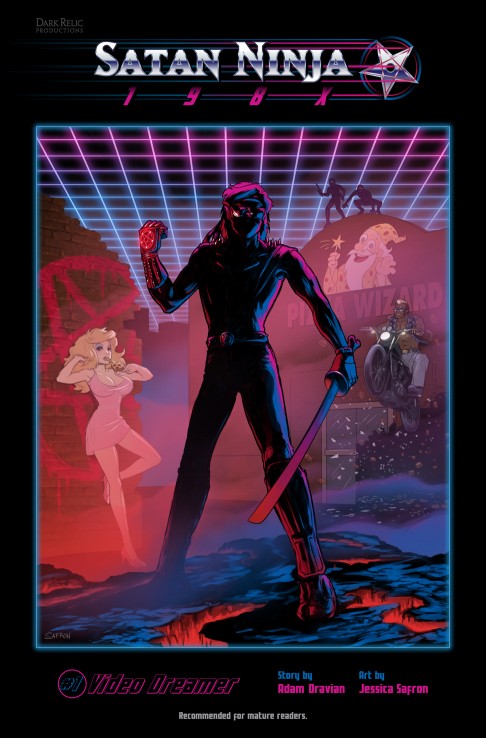 This is a project Jessica and I have been talking about for a long time, and we're pumped to finally unleash it.
The first 10 pages of our comic have been posted here, and we'll be posting an additional page every Saturday (Satanday? Hell yeah). The whole first issue is done, but if we post the whole thing at once, that won't give Jessica much of a buffer. However, those of you who'd rather not wait for us to post the entirety of the first issue can download it right now from our store.
So give our comic a read, poke around the website, and let us know what you think over at the forums. Since this website is freshly spawned from the depths of Neon Hell, there might be some growing pains. If you have any issues with the website, pester our Web Dude, Ghoul, about it (ghoul@satanninja.com).
Comments
Tagged as