June 20, 2015 - 7:45pm by Adam Dravian
Okay! All the pages of Issue 2 have been injected with an extra dose of radness. Here's some GIFs that show off some of the more dramatic updates: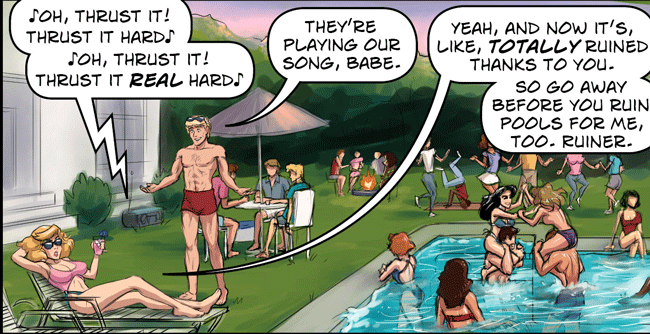 We wanted to add some more extras to the pool party, clean up the line art a bit, add a fence, and show that the party is going on inside the house as well.
Comments
Tagged as