November 30, 2014 - 12:40am by Adam Dravian
So in-between working extra shifts and having turkey-centric events with friends and family, Jessica's been working on detailing the posters in Eddie's basement room. She recently finished reworking Eddie's Dude Shinobi poster, but this isn't the first time she's redone it.
Back in 2008, she drew the first half-dozen pages of what was originally going to be a short prologue to the comic until we decided to expand it into a full issue. The pages were a lot rougher back then. Here's what the original poster looked like: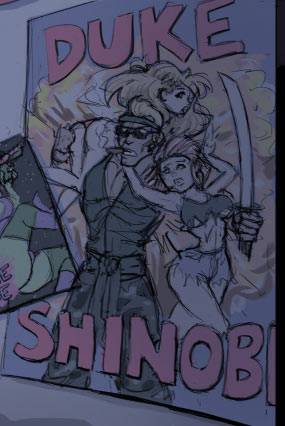 You can see that the character's name was originally Duke Shinobi and he had blond hair. However, a couple people we showed the page to understandably assumed he was meant to be a Duke Nukem parody. That wasn't our intent at all, so we knew we had to make some changes.
Here's the second version of the poster: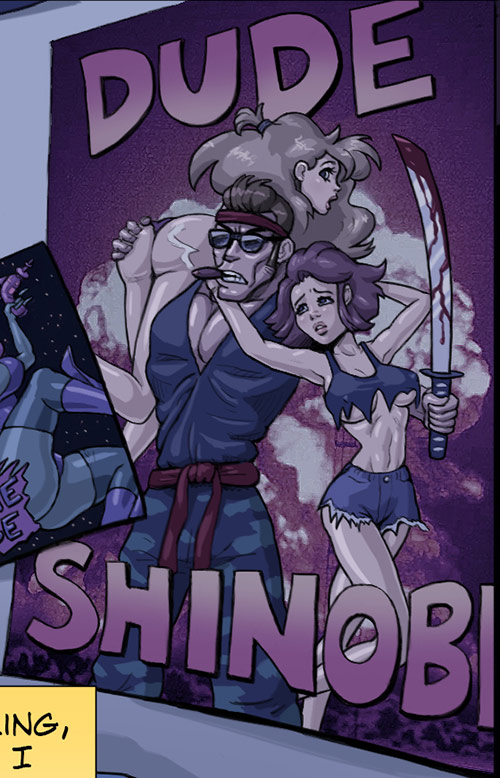 And finally, here's the poster in its current, most radical form: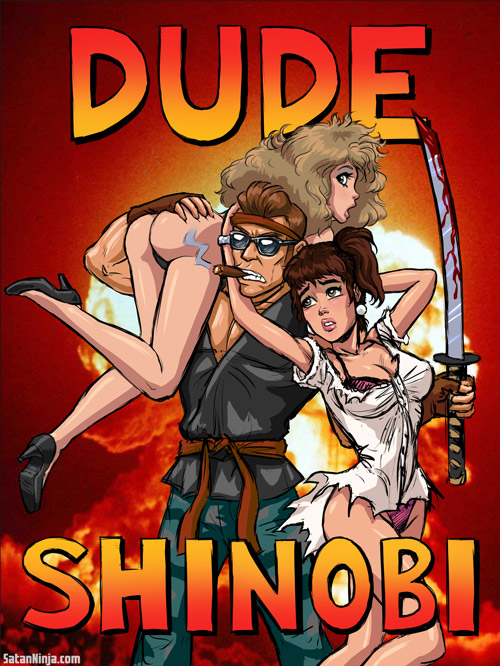 Comments
Tagged as