March 21, 2015 - 6:15pm by Adam Dravian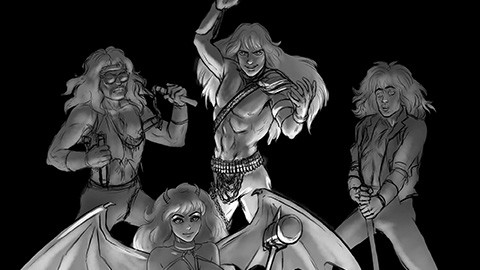 We're a couple weeks into our hiatus now. Jessica's been keeping busy drawing posters and other assets for the comic. We thought we'd share the cover for the Demon Hammer album, which you can sort of see on page 31 of issue 2.
The album cover is not safe for work, so I'm placing it after the break.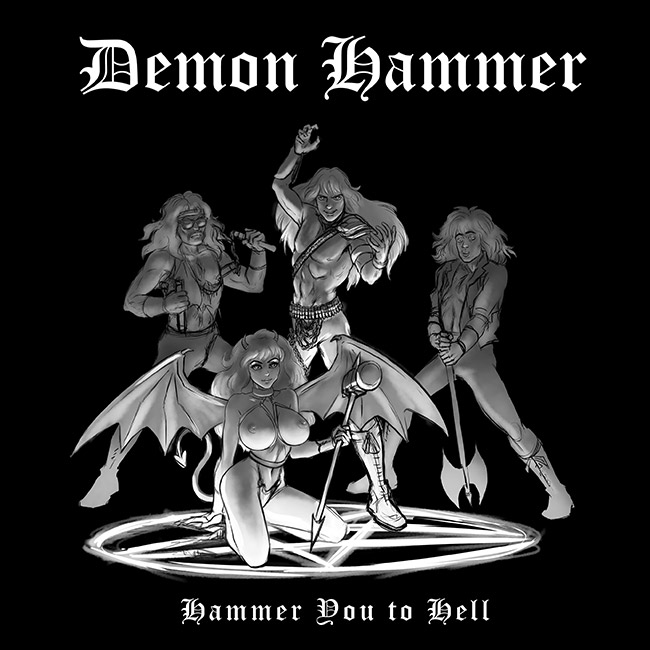 In the 198X-verse, Demon Hammer, featuring Jackie Chaos on vocals and Minxy the Succubus on guitar, is currently the most popular metal band around. Jessica took inspiration from lots of '80s metal bands for both the album cover's design and the look of the band members, specifically the more "evil" metal bands of the '80s.
I'm trying to convince her to do a full-color version of the cover, but she likes the way it looks in black and white.
And here's the track list for their debut album, Hammer You to Hell:
1. "Power of Satan"
2. "Hammer You to Hell"
3. "Satan's Cum"
4. "Fuck Like A Demon"
5. "Succubus Fuckubus"
6. "Black Mass Orgy"
7. "Satan Metal"
8. "I Dream of Satan"
Comments
Tagged as