April 11, 2015 - 10:27pm by Adam Dravian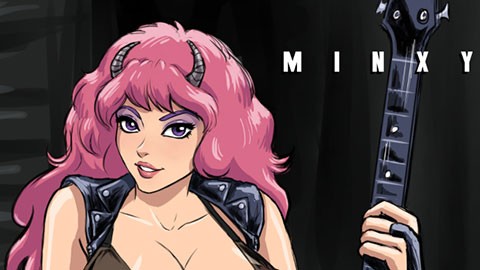 Minxy and I share a birthday, and since it's just about to make its yearly arrival, I figured Minxy would make a good subject for this week's article.
Since this post is bursting with NSFW demonic tits 'n' ass, I'll do you a favor and hide it behind the break.
Back in April 13th of 2011, I turned thirty. Instead of getting me some kind of lame birthday card, Jessica drew me this picture of a busty demon babe. Because Jessica rules.
At the time, the character didn't have a name and we simply referred to her as the 'succubus schoolgirl.' Jessica tossed the image onto her DeviantArt account and it quickly became her most popular piece.
So the following year, Jessica drew a second picture of the demon babe to put on DeviantArt. By then we had dubbed her Minxy.
This picture also proved popular. We then briefly toyed with the idea of making a comic series about Minxy attending Succubus University in Hell, but instead we decided to focus on Satan Ninja 198X. Of course, it wasn't long before we got the idea to insert Minxy into the comic. Except in the world of Satan Ninja she's apparently graduated from her Succubus University and now plays guitar and occasionally sings in the metal band Demon Hammer.
So, in honor of Minxy's fourth birthday, here's a Demon Hammer Minxy poster Jessica drew for Eddie to have in his bedroom: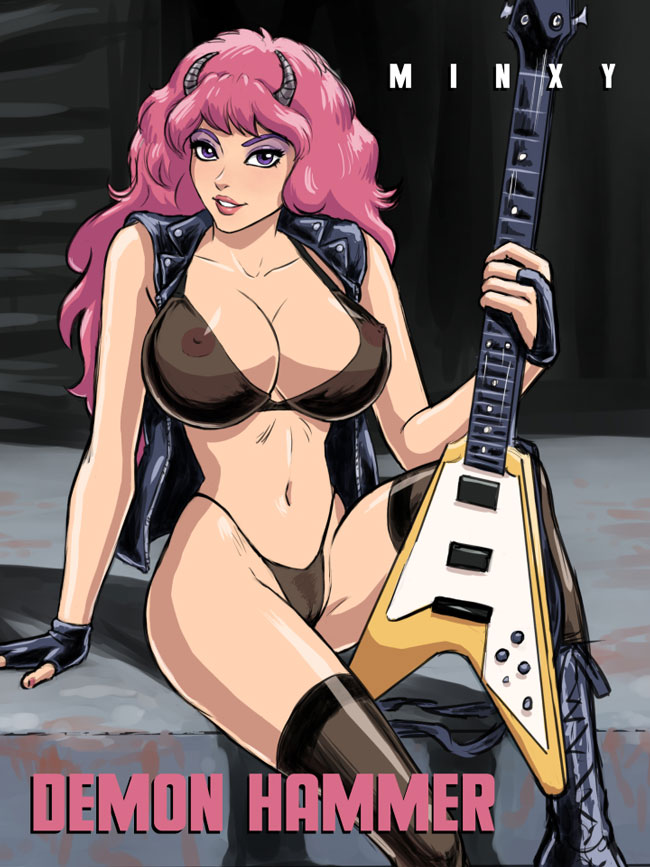 Happy birthday, Minxy. You're probably the most bangable 4-year-old I've ever seen.
Comments
Tagged as